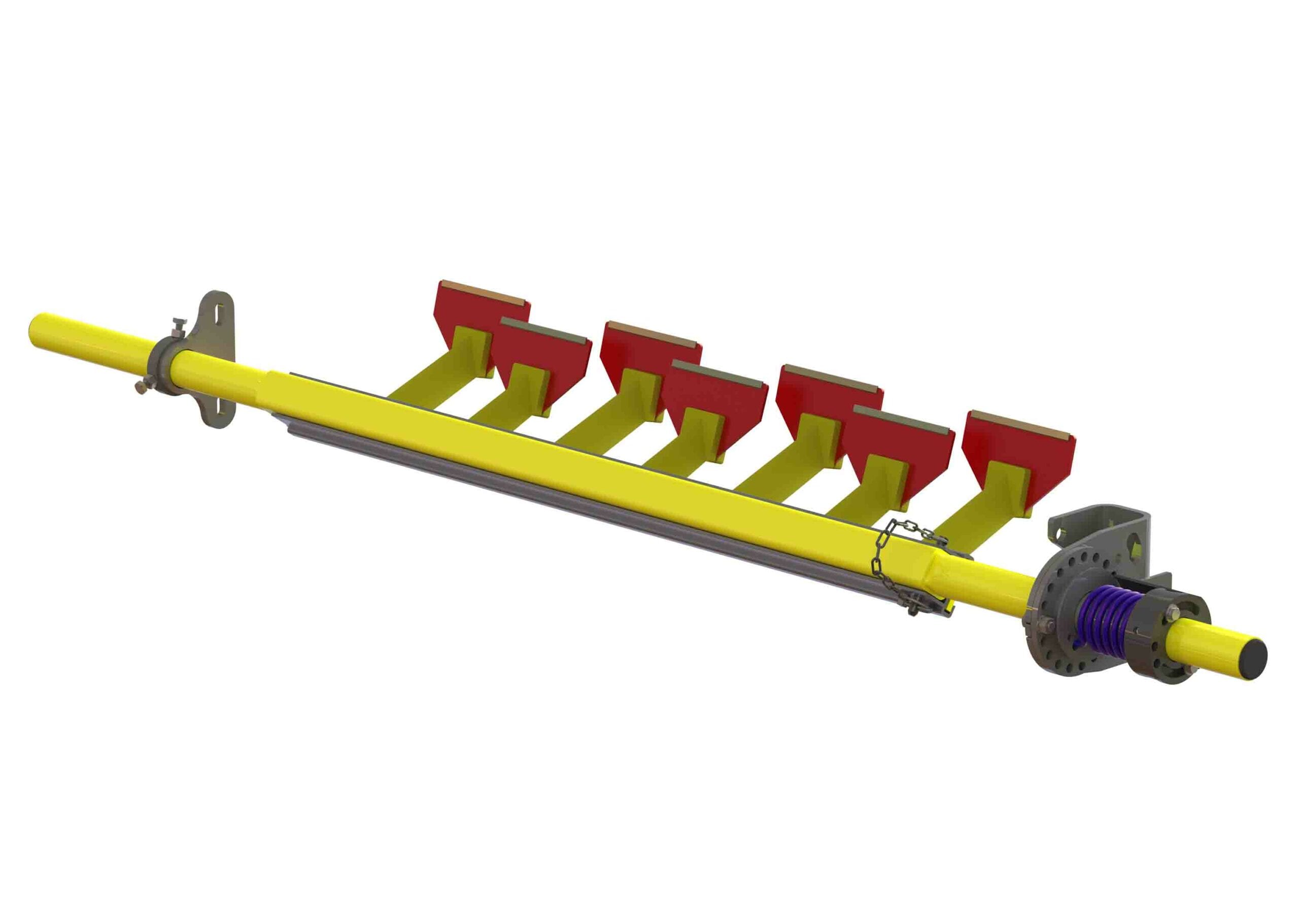 MAX6 Secondary Belt Cleaner
A secondary belt cleaner for medium duty applications.
This belt cleaner is designed for practical and easy
installation.
Flexible blade arms ensure a good contact to the belt.
This belt cleaner is available with three blade options:
stainless steel, tungsten carbide tip and vitrified ceramic.
The most common blade material is tungsten carbide.
Tensioning is done by using automatically adjustable
torsion spring tensioner.
Any questions?
Complete the form or talk to any of our professionals.