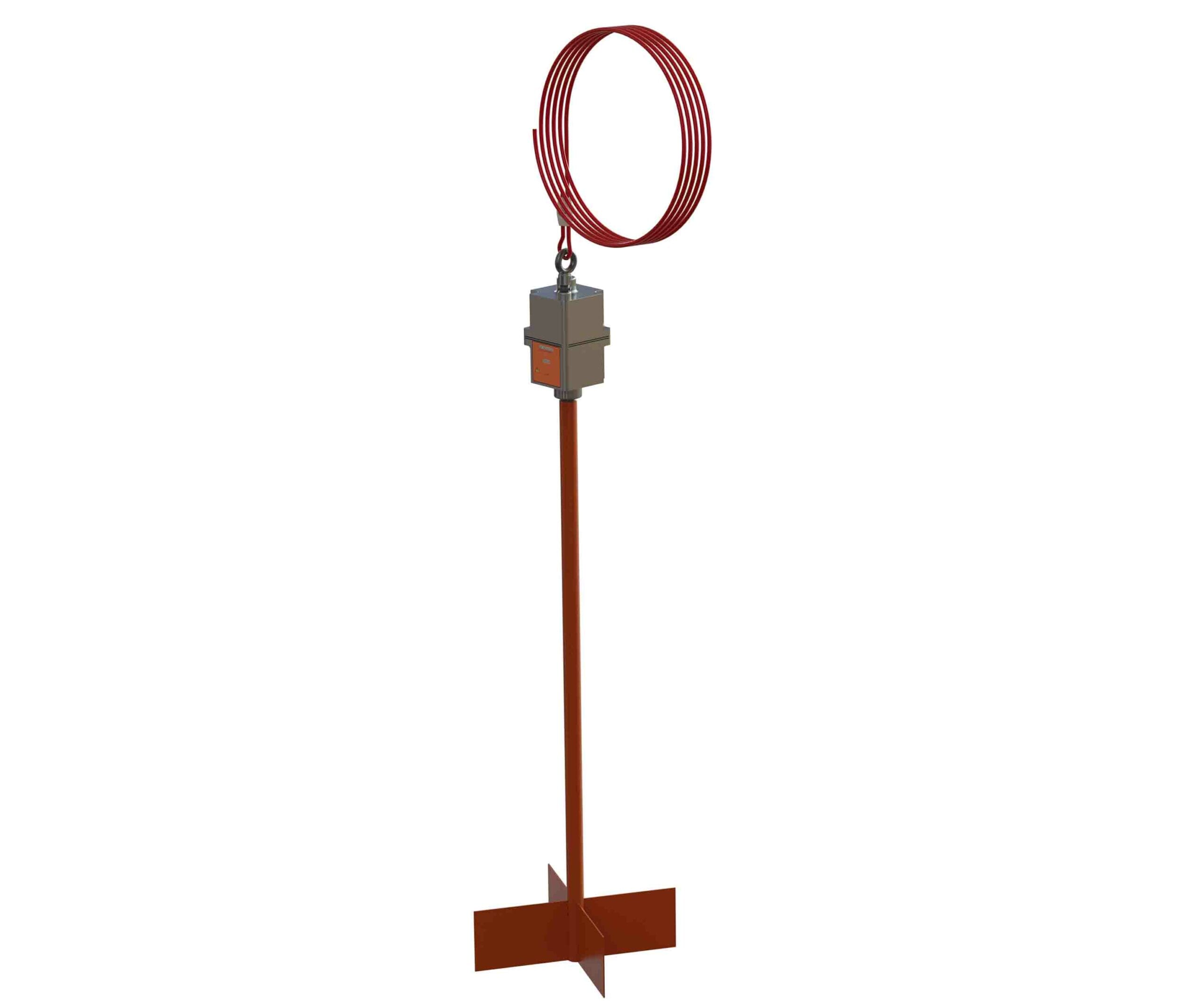 ES40 Level Limit Switch
The level limit switch is used for the upper limit controlling of powders, grain and crushed materials, as well as for jam alarms on conveyors and discharge chutes.
The sturdy metal box contains a ball-operated micro switch. The switch is opened when the sensor rod reaches an indication of 17 degrees-informing of a blockage or a level limit. The level limit package includes the switch, the plastic coated cord and the steel pipe with a wing plate. The wing plates enhance the swing movement especially with fine materials. The sensor rod can be shortened to the right length at assembly.
Any questions?
Complete the form or talk to any of our professionals.