ROXON – the First 30 Days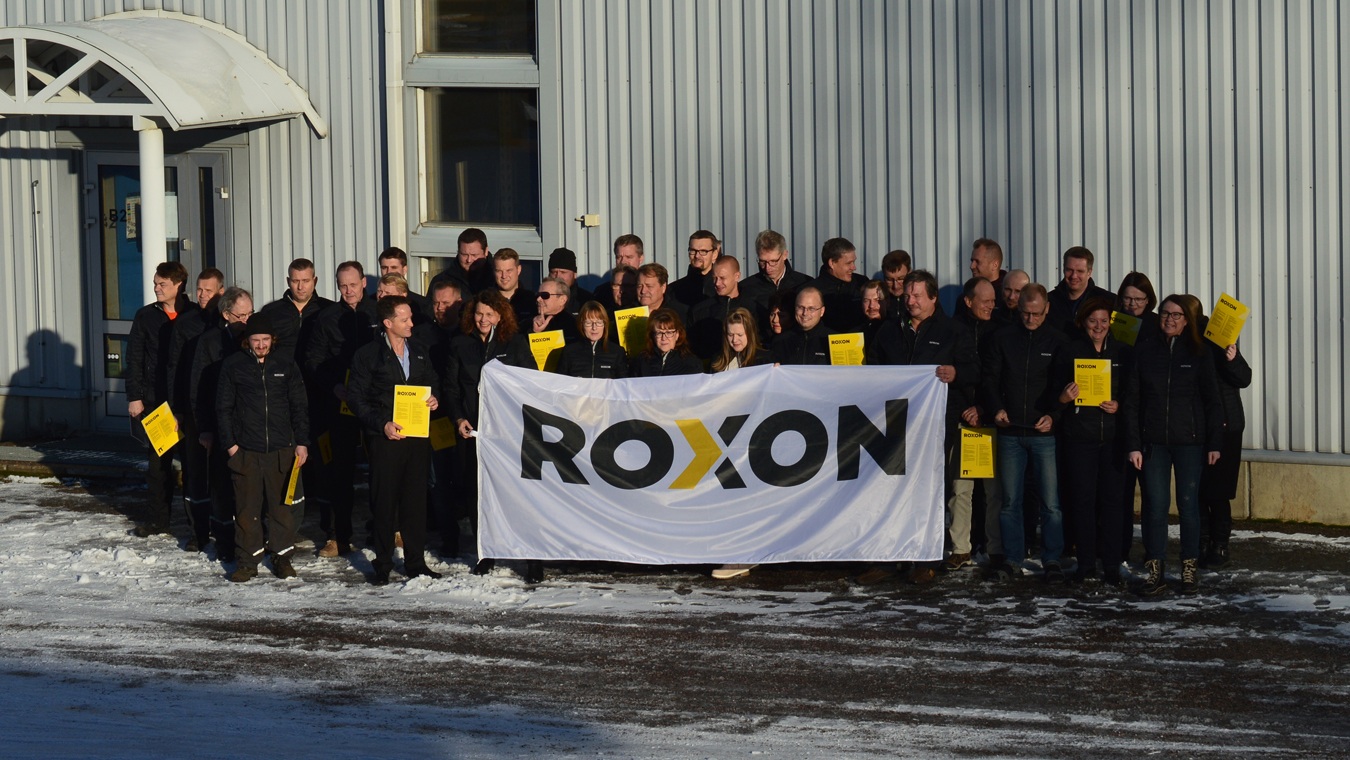 First day under reborn Roxon name was started by flag raising in Hollola. It was a historic moment for employees and local community, marking the return of the well-known conveyor technology brand. Company name has previously been Roxon in about 1974-77 and 1986-2007 and is still widely known among customers. Local newspaper was also present, writing an article of the company and its new owner.
Majority of the current employees have previous Roxon background and were naturally excited of the reborn of the old beloved company name. Nepean CEO Miles Fuller was also visiting Hollola and meeting the employees during start of the new company. Mr. Fuller welcomed employees to Nepean family of companies, explained how Nepean has grown over the years, presented current Nepean companies and their way of working, the Nepean DNA.
Nepean DNA means focusing on the customer, aspiring to perform better than competitors, operating with lean organization and being always there for customers. Nepean and Roxon vision is to be the industry leader to make a difference for customers.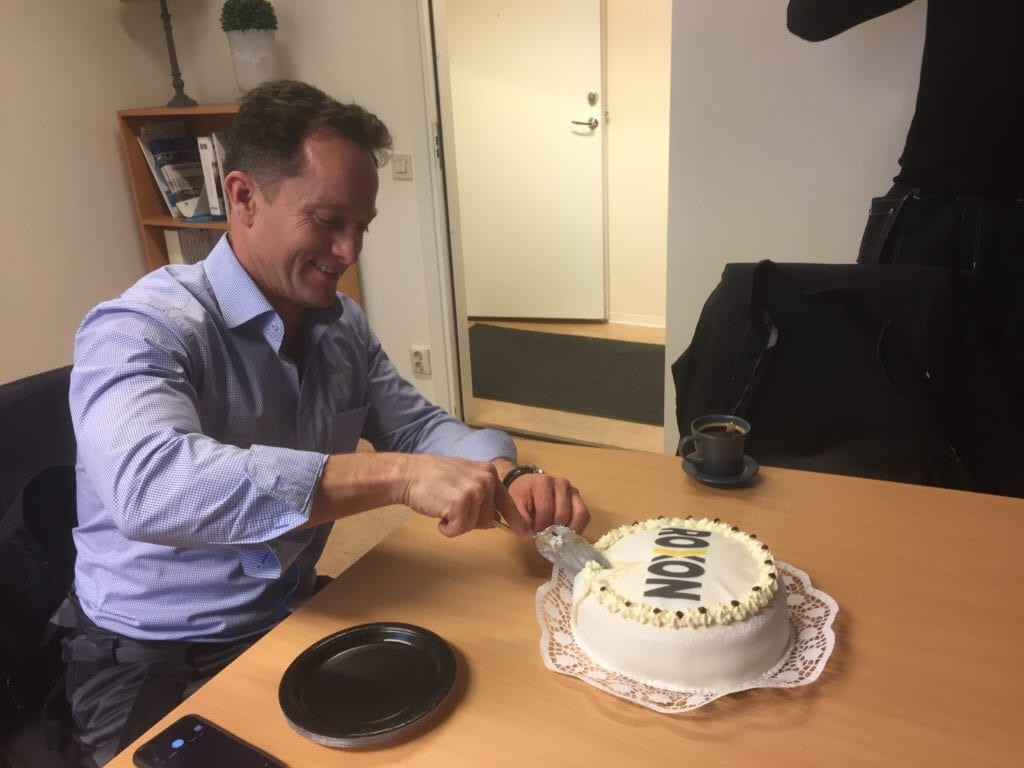 From Hollola Mr. Fuller continued touring Nordic countries and visiting some clients and sites in Finland and Sweden. Among site visits Mr. Fuller got to visit workshops in Estonia, a HC standard conveyor plant in Finland, megawatt-size overland conveyors in Sweden and go 1 km underground in northern Sweden mine. Mr. Fuller also met with customers, explaining them the background and history of Nepean and the way forward. Dozens of old and new conveyors were seen under the visits, many of them still having "Roxon" brand tag fixed to them.
In addition to meeting customers, Mr. Fuller met with many employees over dinners and cake eatings to celebrate the new company.
The reborn on November 1st 2017 was a good starting point. Now it is the responsibility of all of us to carry the Roxon brand to success it deserves. This is something we all look forward to!