ROXON HX270 – Reduce Downtime through Proactive Condition Monitoring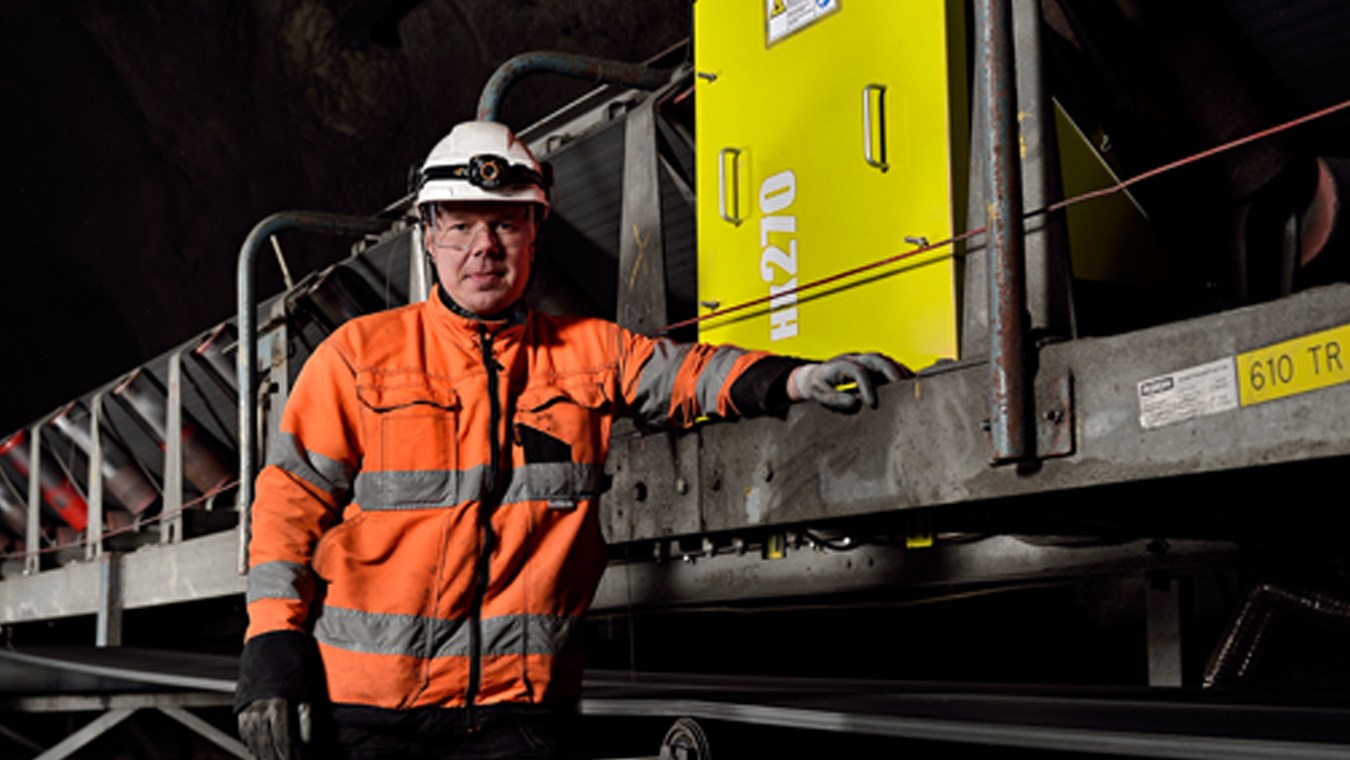 One of the greatest benefits a conveyor accessory can offer is foresight, and the ability to predict an issue before it causes damage to your system. Belt damage can cause unscheduled downtime, decreased belt life and requires substantial repair work, as well as presenting serious safety risks.
ROXON HX270 is a market leading online conveyor belt monitoring system utilised by mining companies across the globe. It uses a unique real-time optical 3D belt surface scanning method for both sides of the belt and is suitable for mines, ports, steel mills, energy plants and other medium to heavy duty applications.
The ability to continuously monitor the progression of belt damage and predict slips or breaks in the belt allows maintenance teams to respond before the damage becomes catastrophic.
The HX270 acts as a constant reference point to track belt damage in every belt loop and drive the suspected area of damage to a repair station, forewarning the control room before a blowout occurs.
ROXON HX270 benefits include:
Detects all types of belt damages affecting the operational health of the belt, including rips, tears, splice damages, holes, cuts, gouges, edge damages, significant steel cord damages, etc.
Suitable for all flat textile and steel cord belts without any loops or other modifications, enabling independency from the belt manufacturer and easy installation to any new or existing belt.
Fully automatic, online, 24/7 belt monitoring. It detects all damages automatically and adapts to the condition of new and used belts. All detected damages can be driven automatically to pre-defined locations along the conveyor for inspection and repair.
Online automatic sub-millimeter precision belt thickness monitoring for belt wear management and lifetime prediction.
The most optimal reaction time. The belt carry line after the loading point and the belt return line after the unloading point are monitored. All damages are detected with millimeters level of resolution enabling preventive maintenance.
In production critical conveyors, condition monitoring is crucial to maintaining production levels and throughput. The HX270 provides significant value to operations through monitoring the condition of one the most critical pieces of equipment on site, the conveyor belt.