Essential Accessories for Optimising a Conveyor System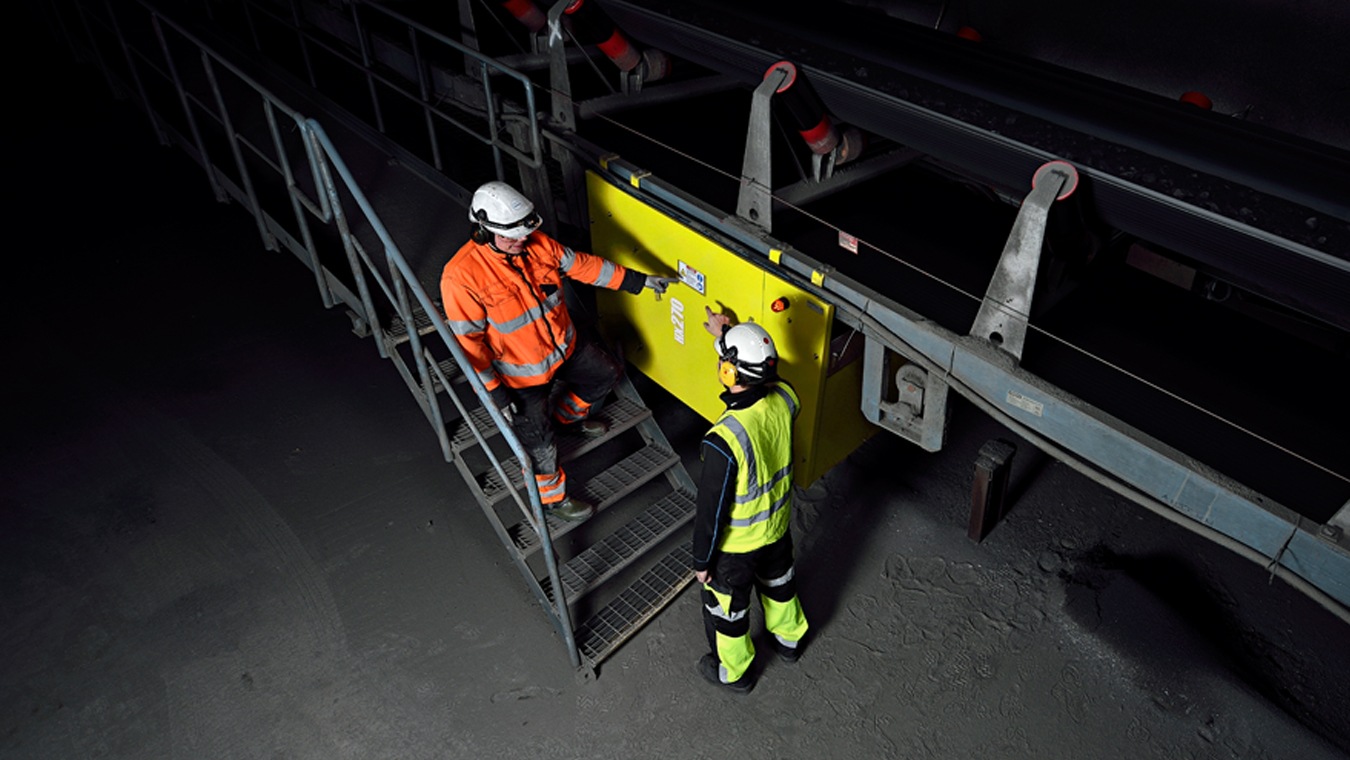 A conveyor is often the backbone of an efficient mine site, offering continuous transport of materials across long distances at a lower environmental impact.
Although quality components are critical, it is the added benefits of safety and control devices, as well as wear protection and other accessories that optimise the conveyor system.
With various options available, it can be hard to know where to start, so we have listed a few essential accessories that assist to optimise conveyor performance.
Belt Condition Monitoring
One of the greatest assets any accessory can offer is foresight, and the ability to predict an issue before it causes damage to your system. Continuously monitoring the progression of belt damage and predicting slips or breaks in the belt is critical to site operation.
Belt damage can cause unscheduled stoppages, decreased belt lifetime and requires substantial repair work, as well as presenting serious safety risks.
The HX270 acts as a constant reference point to track belt damage in every belt loop and drive the suspected area of damage to a repair station, forewarning the control room before a blowout occurs.
Wear Protection
As well as predicting damage, conveyor accessories also aim to prolong the life of the system. Wear protection creates a barrier between raw materials and processing equipment.
ROXON's new range of wear products, ROXDUR boasts the hardest, strongest wear material on the market, designed to reinforce and protect areas of high abrasion and impact and consequently increasing the life of fixed plant equipment.
Belt Cleaners
Accessories should also help to maintain the cleanliness and production efficiency of a conveyor system. ROXON's belt cleaner range includes cleaners for different applications, that remove carry back from the underside of the belt to eliminate fines that can cause belt tracking problems.
HX235 Blockage Detector
A common problem with conveyors is the downtime, damage and spillage associated with blocked chute situations. Damage to equipment and the conveyor belt can be costly and time consuming to fix, so reliable detection of chute blockages is essential for optimal conveyor performance.
The HX235 is a simple and reliable solution that assists to identify chute blockages and notify maintenance teams who can then intervene and remove the blockage preventing further damage.
Accessories are an essential part of any conveyor, delivering a safer, cleaner and smarter system.
Choosing the correct accessories is a skill that comes with years of experience and the understanding that every application is different. As experts in conveyor systems and accessories, the team at ROXON can assist in selecting the right accessories for your application.