Durable Materials For Harsh Conditions – ROXDUR Wear Products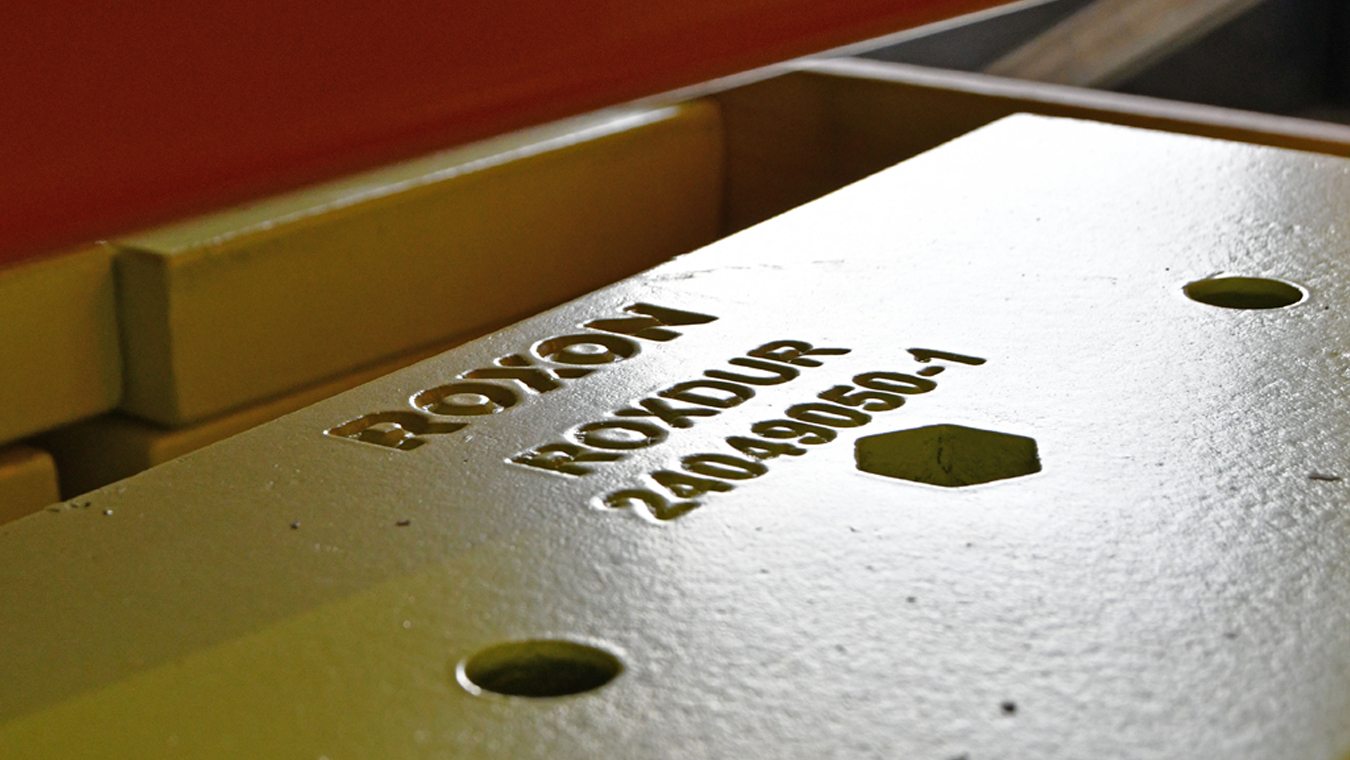 Wear-resistant parts and structures are everywhere. Whatever the sector, material properties such as durability and long wear life are key to minimising maintenance downtime and reducing costs. In the mining industry, where the importance of these factors accumulates fast, it is prudent to invest in best solutions that guarantee extreme hardness and shock resistance. This is the most effective way to extend maintenance intervals while prolonging wear part life to its maximum, and consequently minimising capital expenditure on equipment and costs.
Minimising maintenance costs
Dark, dusty, cold or hot – changing wear parts like chute liners in rough areas in the mine is time-consuming and dangerous, and every unscheduled downtime caused by wear-related breakdown is costly – in a medium-sized mine, the losses in production only can easily go up to about USD $100,000 per hour. Choosing the correct high-quality wear parts is essential not only in reinforcing and protecting areas of high abrasion and impact but also in increasing the lifespan of fixed plant equipment.
During extraction and processing in mining, wear parts create a barrier between raw materials and processing equipment. Depending on the size of the mine and the type of the abrasive material, wear material costs are usually one of the top 2 to 3 spendings. At the time when efficiency and reduced downtime are crucial to profitability, "companies need to be investing in the best solution to protect their equipment", says ROXDUR Product Manager Oskar Larsson.
ROXDUR is a problem solver
ROXDUR products were developed on the back of research and development of the ROXON engineering team, who have years of expertise in servicing the global mining industry. ROXDUR uses a unique composite material* that combines extreme hardness to minimise abrasive wear and iron matrix technology to absorb impact. The metallurgical bond between the cemented carbide and iron matrix gives a composite material with very high-quality adhesion to the cemented carbide. *patent pending
Available in standard sizes with a thickness of 20 to 50 millimetres, the ROXDUR product range includes welding segments, edge liners and wear plates. Due to the casting technique, various geometries can be produced, and they are suitable for all low to heavy-duty mining applications. Every application is different, and there is no silver bullet to solve all use cases, but casting material allows the manufacturing of tailor-made products that fit the various needs of mining environments.
The expert team at ROXON assists the customer in choosing the right accessories and weighing the benefits against costs that deliver a return on investment that satisfies customer's business goals. As ROXDUR Product Manager Oskar Larsson states: "We are always looking for long-term cooperation, and together with the customer, we aim to increase profitability."
Proven in heavy-duty mining environments
Compared with the most common standard wear item on the market today, a 500 hardened steel liner, innovative ROXDUR wear products have between 12 to 20 times longer wear life.
Recently, ROXDUR wear plates were installed at an Iron Ore mine in Sweden that experiences very harsh conditions with temperatures ranging from -35 degrees in the winter to 25 degrees in the summer. 30 mm wear plates were installed in a chute in February 2019, and after a total of 457 operating days, they are still in operation. In comparison, the competitor product had to be changed out at 21 days.
Although the plates have been absorbing 600 tonnes per hour at a drop height of 2 metres, they showed minimal amounts of wear.
ROXDUR products are made to last. Less maintenance and less unscheduled maintenance stops save time and resources significantly and lead to increased productivity and utility.