Achieve Additional Tonnes per Hour with ROXON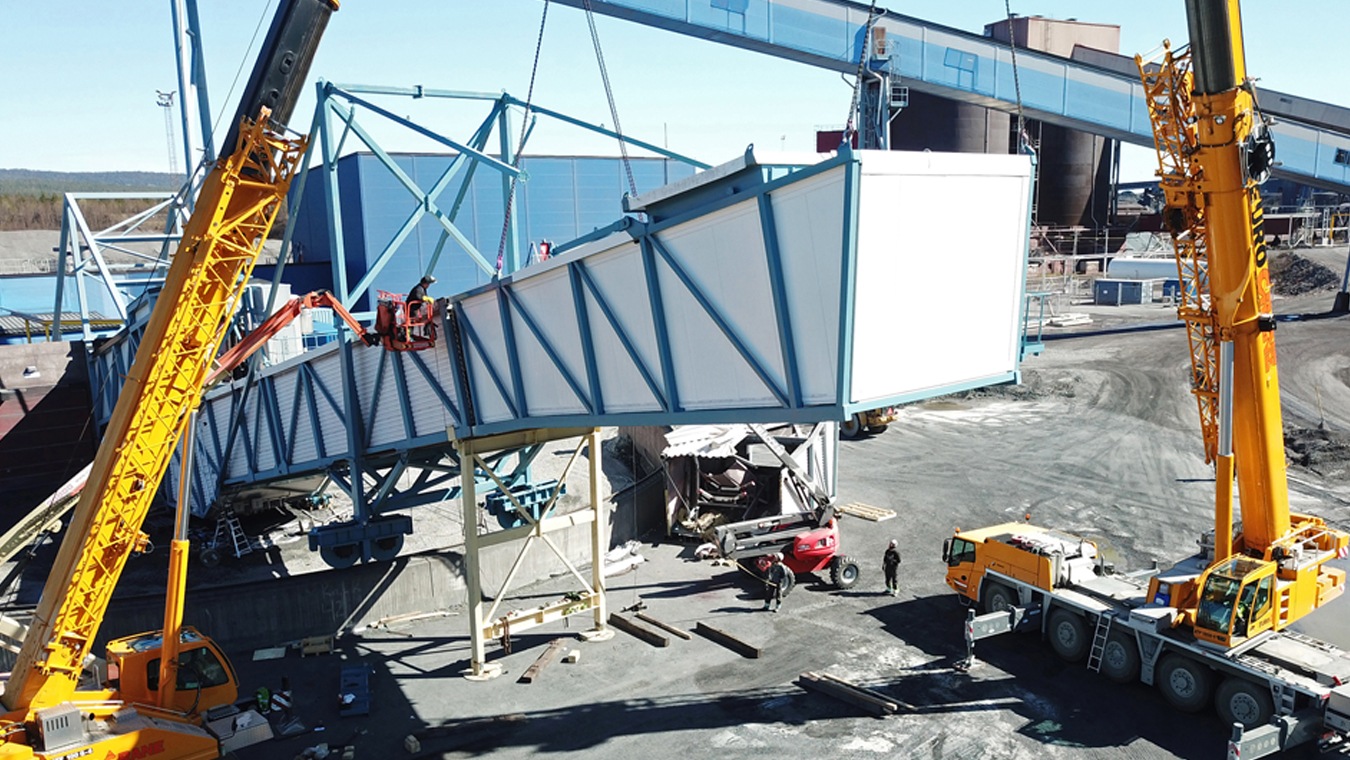 Modernisation is a crucial tool for ROXON customers, providing support on-site and upgrading previously installed ROXON equipment. Recently, the team overhauled a radial stacker for a client in Sweden, which increased the stackers capacity per hour by 600 tons.
Modernisation is the process of refurbishing existing conveyor systems with new innovative solutions and products, whilst extending the currently installed products' life and usage. In short, taking the old and making it brand new and better.
It requires collaboration between engineering, manufacturing, and service teams to create bespoke solutions that address the uniqueness of both the problem and the conveyor itself.
The ROXON team agreed to upgrade the client's stacker within a 14-week timeframe, requiring all engineering work to be completed in 4 weeks, components to be fabricated in 7 weeks and the dismantling of old structures and installing new to be completed within a 10-day shutdown. This required tight collaboration between the ROXON team from day one.
The client wanted to increase stockpile volume and after examination at the site, the team deduced that lengthening the stacker by 5 meters and increasing the slewing angle by 55 degrees would result in the requested outcome.
Extending the stacker required several modifications to construction including new wheel bogies, pylon support structures and counterweights. Dust extraction unit and loading point upgrades were also installed.
The team achieved an increased stockpile volume and capacity improvements from 3100 tonnes per hour (tph) to 3700 tph. The customer also experienced reduced downtime due to feed chute optimization and access to ROXON's maintenance programs.
Teemu Lahti, ROXON Product Manager, stated "our engineering and installation teams worked in tandem to precisely detail an installation schedule that met the deadline of the customer, whilst also ensuring the success of the project. Customers can rely on ROXON in time-critical shutdowns to optimise systems in less time than what would be required to fix potential system failures."